ANTI-WRINKLE FILLER FOR MATURE SKIN
The Zhoabex DEEP formula creates an ideal filler for nasolabial folds.
The product is developed to treat pronounced wrinkles and medium and deep folds and to correct the most common facial imperfections.
Its benefits lie in its specific functions: high cohesion, together with good modeling and lifting properties.
The specific combination of hyaluronic acid molecules with different molecular weights make Zhoabex DEEP the product of choice for the long-time treatment and filling of treated sites.
Zhoabex DEEP allows you to work with a mature skin filler which is also suitable for use in the field of volumetric corrections and profiloplastic applications.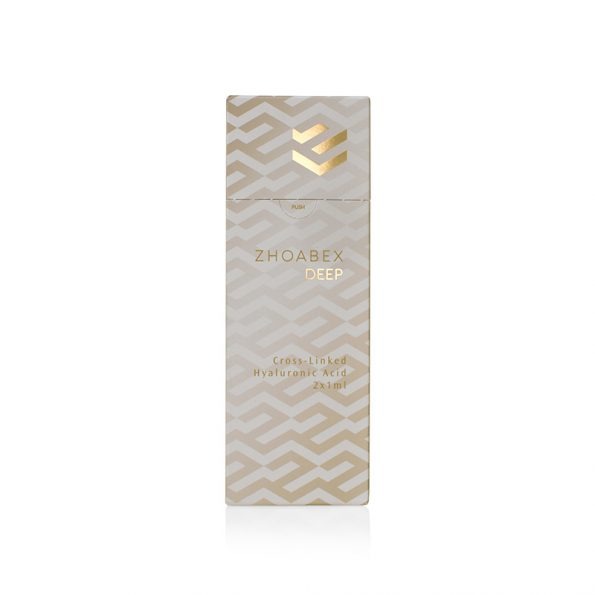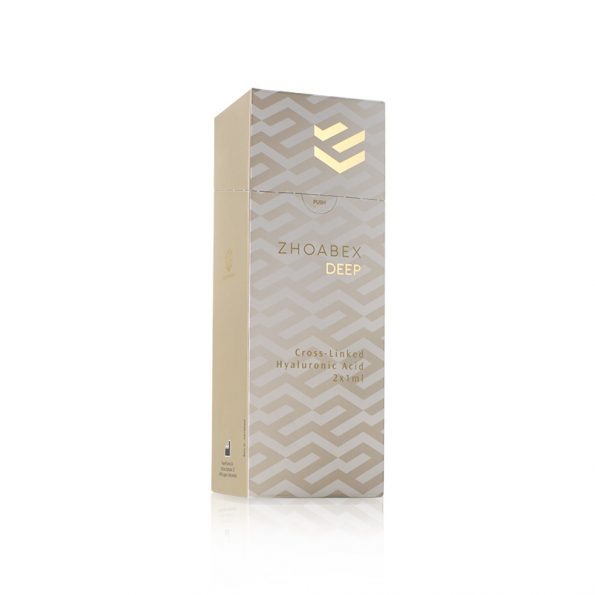 THE anti-wrinkle FILLER for mature skin
Zhoabex Deep is intended for areas of the face that require enrichment of the facial tissue. It is also a mature skin filler that acts in depth: it improves the most marked wrinkles by acting in the deeper dermal layers.
Its specific combination of features and ingredients lasting results for the most common facial blemishes, from the most worrying facial folds to the most marked wrinkles.
In addition to being the recommended face filler for the long-time treatment and filling of medium and medium-deep wrinkles, as in the case of particularly pronounced nasolabial folds, Zhoabex DEEP is also ideal for volumetric corrections and for nose and chin profiloplasty.
FOLLOW THIS PAGE TO HAVE ALL THE INFORMATION ABOUT ZHOABEX AND THE SPECIALISTS TRAINED ON OUR PRODUCTS