hyaluronic acid for joints
ZHOABEX ARTHRO is the orthopedic filler based on hyaluronic acid sodium salt: it has been formulated as a substitute for synovial fluid, with the aim of intervening in the restoration of joint function.
Hyaluronic acid for the knee and joints is successfully used for the treatment of painful symptoms and in the occasion of reduced joint mobility.
Hyaluronic acid for joints
Following trauma or degenerative pathologies, the decrease of hyaluronic acid in situ leads to a reduction in the viscosity of the synovial fluid: the use of ZHOABEX ARTHRO restores the properties of the synovial fluid, reduces pain, improves mobility and generally an evident anti -inflammatory, with a consequent improvement in well-being.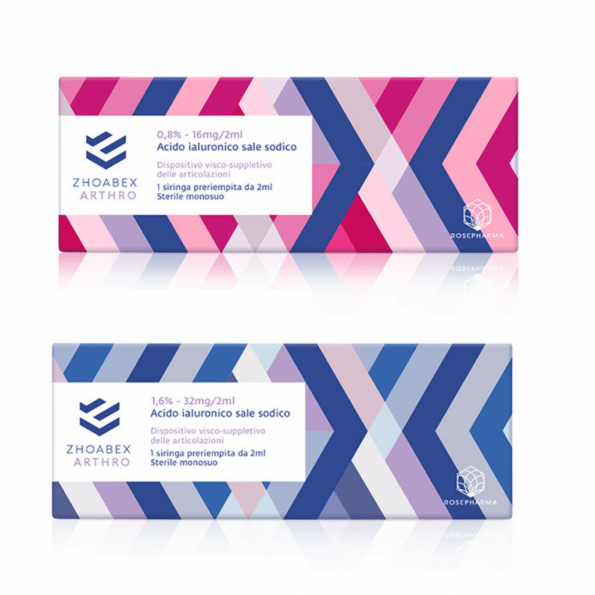 FOLLOW THIS PAGE TO HAVE ALL THE INFORMATION ABOUT ZHOABEX AND THE SPECIALISTS TRAINED ON OUR PRODUCTS